💥 Orders Ship 1-2 Business Days 💥FREE Shipping on $30+ Orders
Star Wars Girls Outfit Boutique Clothes with Yoda, Leia, Hans Solo and more
$21.99
We have run out of stock for this item.
Star Wars  Disney Inspired Boutique Outfit -
Tunic Length top with flutter sleeve and crisscross detail paired with matching crisscross capris.
Our MOST POPULAR PRINT!  Exclusive set is perfect for your Little Jedi!
So cute, soft and fun!! Matching Boys shirt available! Our favorite, no Fuss fabric is beyond soft, and will not fade, or shrink! They will want to wear this Star Wars-inspired Boutique Outfit everyday ( No, really, they will ask you)!
Normal fit, true to size. Dress hits at/below knee* 6/12M XXS tag but FITS LIKE A 9/12m. Use size chart for selecting a size.
                    
MATCHING Boys Shirt  and dress AVAILABLE!
Fits True to Size
Cotton blend - Hand Wash, Air Dry.
_______________________________________________________________________________________________________________________________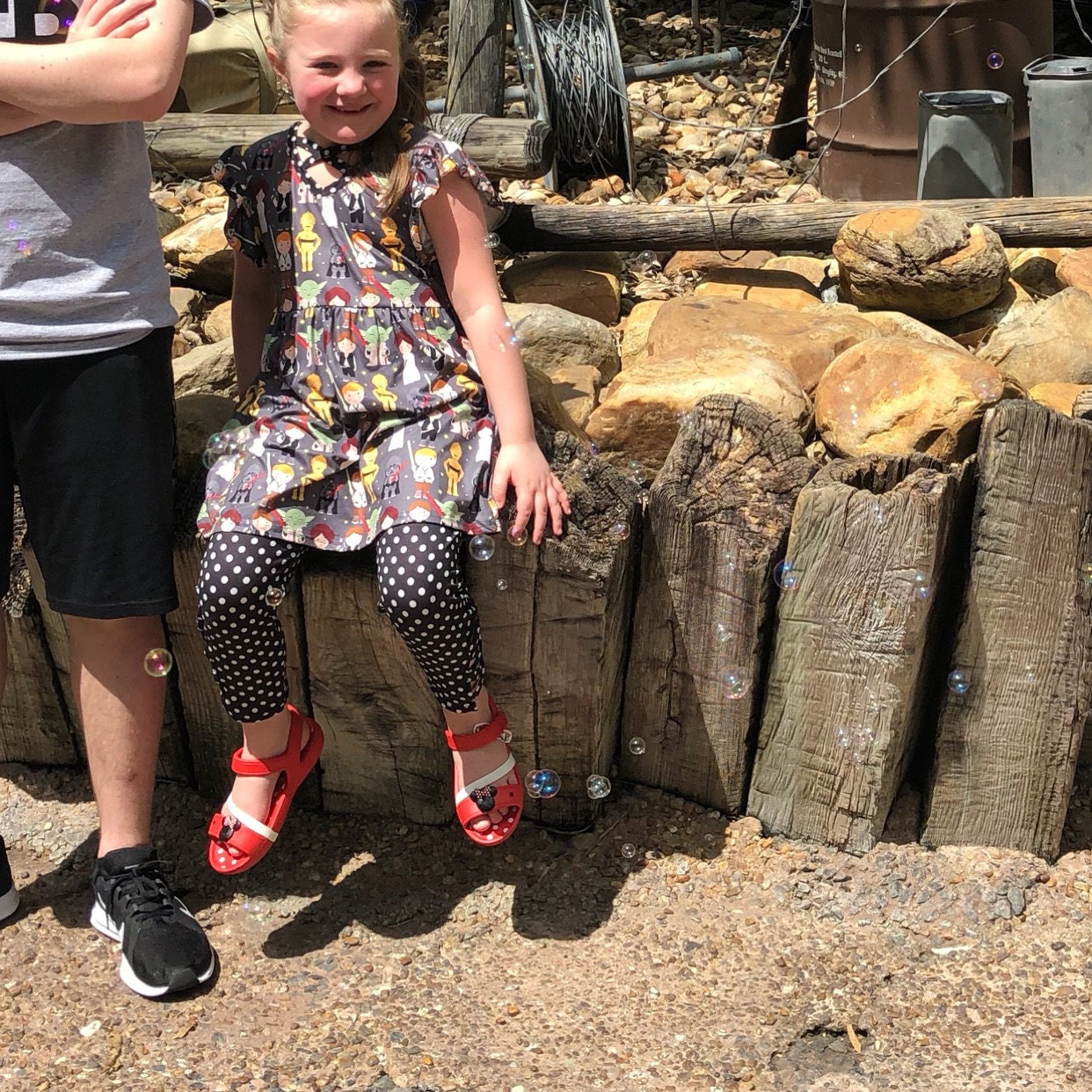 ★★★★★ "Super cute and comfortable! We received so many compliments at Disney on how cute this outfit was!" - ashley l. Mar.26, 2019